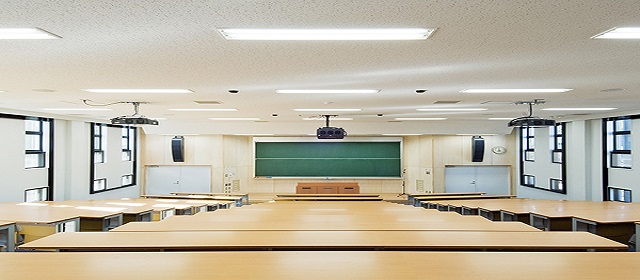 Getting Started in Japan — — Fall 2022
Instructions for Exchange Students Participating in JYPE, IPLA, COLABS, and DEEP
(Last Updated: August 1, 2022)
Moving Into the Dormitory
You can move into the dormitory on the date and time that you have requested on the Arrival Information Form. Upon arrival at the dormitory, you must first attend a 30-minute move-in orientation. After that, you will be allowed to enter your room. In the unlikely event that you cannot arrive at the dormitory at the scheduled time due to flight delays, etc., please contact the Student Exchange Division from here. Please note that the time to move in is between 9:00 and 17:00 on weekdays. If you wish to send your luggage from the airport to the dormitory, please specify that it should arrive on the day you move in or on a later date. Make sure to include the following information on a delivery slip: full name, program name, dormitory address, and your room number.
Moving in Procedures and Access to Dormitories
Be sure to read the following information about your dormitory before your arrival. Location Map, Access to Dormitories and dormitory Area Map is available here.
Note:
- Must read: Important Note
- No pick-up service is available.
- No parking space is available for exchange students.
- Bringing electric home appliances or furniture into your room is restricted (except for PCs).
Orientations
Before the semester begins, an orientation is held for each program to explain the curriculum, course registration, etc. Attendance at the orientation is mandatory. Make sure you know the date, time, and location of your program's orientation. 
Program
Date
Time
Place
Material
Things to Bring

IPLA

Thursday, September 29, 2022




10:00-11:30

B101, Lecture Rooms B, Kawauchi Campus (A03): Map

N/A

Signed pledge and oath

COLABS

13:00-13:45

JYPE

14:30-15:15

DEEP

16:00-16:45

JASSO Scholarship

Guidance

(Mandatory for

all recipients)

TBA

It will be held around the end of September.  Details will be provided via email.

Online
N/A

none

Orientation for International Students

(Mandatory for

all students)

TBA
TBA

TBA

TBA

none
First Meeting with Academic Advisor
JYPE, COLABS, and DEEP students will have a first meeting with your academic advisor to get to know each other and discuss your study plan. For details, please refer to Instructions.
Residence Procedures
The university will help you with the residence registration at the ward office. We will also assist in opening bank accounts and making various payments. The detailed schedule will be provided later by email.
Resident Registration at Ward Office
Resident Registration

Resident registration needs to be completed on the first floor, Koseki-Jumika of Aoba Ward Office. Your dorm address will be printed on the back of the residence card after the resident registration. Bring your residence card and passport. US citizens, US green card holders, and US residents need to bring Social Security Numbers. 

National Health Insurance

All exchange students who will live in Japan for more than three months are obliged to enroll in the National Health Insurance system. After completing the application, you will obtain a National Health Insurance Certificate on the same day. Visit the TU Support page for details.

How to pay: The insurance premiums is approximately 2,000 yen monthly. You will receive a notice and booklet of payment slips from Sendai City in the mail later on. Please use the payment slips and pay the premium at your nearest post office or bank. The overpaid amount will be refunded.

National Pension

Everyone living in Japan between 20 and 59 years of age, including foreign residents, are required by law to enroll in the National Pension plan and pay pension premiums. However, you can submit an exempt application when you perform the resident registration at the Ward Office and you will be exempted from the payment. Payment slips will be sent to you by post later on, but you do not need to pay for them. Visit the TU Support page and the notice for details.
Submitting a Copy of your Residence Card to the University
After going to the Ward Office to get the residence registration done, you should have your dorm address on the back of your residence card. Please take pictures of your residence card with your phone, and submit them via the form below. The university is responsible for keeping the international student's residence card number.
Submission deadline: October 31, 2022
Residence Card Copy Submission Form for IPLA
Residence Card Copy Submission Form for JYPE
Residence Card Copy Submission Form for COLABS
Residence Card Copy Submission Form for DEEP
Opening a Bank Account
It is required to have a bank account in Japan for those who will receive the JASSO Scholarship. The university will help you with opening a bank account at the Japan Post Bank. Those who do not receive a scholarship do not necessarily need to open a bank account. But if you wish to have one, we will help you. The date and time will be scheduled later in September. Details will be provided via email.
First Payment of Dormitory Fees
You will be asked to pay about 100,000 yen for the first payment of dorm fees. It must be paid in cash at a bank ATM except for those who live in the UH Aobayama. Students living in the UH Aobayama can pay by credit card in addition to cash payment. The university will assist you in operating the ATM if you need help. If you have any questions about dorm fees, please ask the management office of your dormitory.
Student Insurances
All exchange students are required to enroll in the two types of insurance below. Student Exchange Division will apply for them on your behalf, so there's no need to fill out applications on your part. You will need to pay the fees by cash with the slips at the ATM by the end of September.
1. Personal Accident Insurance for Students Pursuing Education & Research (Gakkensai Insurance) 
2. Comprehensive Insurance for Students Lives Coupled with "Gakkensai Insurance" for International Students (Inbound Futai Gakuso)
Insurance premiums vary slightly depending on your department and the length of your stay. Please refer to the table below. When transferring the money, a handling fee will be charged in addition to these amounts. For more information on insurance, please visit the TU Support page below.
School of Science

School of Medicine / Dentistry

Other Departments

Period of Study

1 semester

2 semesters

1 semester

2 semesters

1 semester

2 semesters
1. Gakkensai
1,000
1,000
1,020
1,020
1,000
1,000
2. Inbound Futai Gakuso
9,150
13,060
9,350
13,340
9,350
13,340
Total (yen)
10,150
14,060
10,370
14,360
10,350
14,340
Tohokudai ID and Password & Campus Wi-Fi
Tohokudai ID is used to access the Tohoku University Portal Site, register your courses, access campus Wi-Fi, etc. You will receive your ID and initial password in a sealed envelope at the orientation of your program. Starting October 1, you can set up a campus Wi-Fi connection with your Tohokudai ID. Note that you cannot use campus Wi-Fi before October 1st. See below for instructions.
Map and Directions
Tohoku University strongly encourages exchange students to commute to campuses using public transportation or walking for safety. Commuting by bicycle carries huge risks and there have been many accidents that exchange students got involved in before.
Subway and Bus Commuting Guide
日本語はこちら
Other Information and Useful Websites
Discount Pass, "Gakuto Sendai Free Pass"
The Gakuto Sendai Free Pass, a discount pass for Sendai city public transportation is available for students who use Sendai City Bus or Subway to commute to the campuses. For details, inquire at window #4, 1st floor, Education and Student Support Center (A01). A commuter certificate can be issued at window #4 for IPLA students, and for students in JYPE, COLABS, and DEEP, please request it at the Academic Affairs Section of your department. 
Note:
-This pass cannot be used for the following buses; Loople Sendai, Miyagi Shuttle Bus to Rakuten Seimei Park Miyagi, and Miyagi Kotsu Bus.
-A student discount for JR is NOT available for exchange students.
Gakuto Sendai Free Pass (Japanese only)
Other discount passes and tickets
Help Desk
The Tohoku University International Student Help Desk is staffed by Tohoku University students who will help answer all of your questions. No appointment is needed. Visit their facebook or instagram for details.
SIM Card
Buying a SIM card is quite complicated, so we strongly recommend that you ask your tutor or Japanese friend for help with the language. You can buy one at an electronics store. Note that you cannot sign a contract before you complete the residence registration at the ward office. You will need your residence card, passport, and credit card. In some cases, a credit card or a debit card issued in your country may not be accepted. It is also helpful to bring an official document such as the National Health Insurance card that has your name and address written in Japanese.
If you're considering getting one online, it may be a good idea to ask the Help Desk for assistance because there are so many options to choose from.
Useful Websites
1. TU Support
2. Sendai Tourism, Convention and International Association (SenTIA)
3.
Dining and Shops on Campus
Next Step
This is the page you should refer to next:
This page is not updated yet; it will be updated for students participating in Fall 2022 by the end of August 2022.
Go back to the top page:
Contact
Incoming Student Exchange Section, Student Exchange Division, Tohoku University
Office Hours: Monday-Friday 8:30-12:30, 13:30-17:15
Counter #6-C, 2nd floor, Education and Student Support Center (A01), Kawauchi Campus,
41 Kawauchi, Aoba-ku, Sendai, Miyagi, 980-8576 Japan