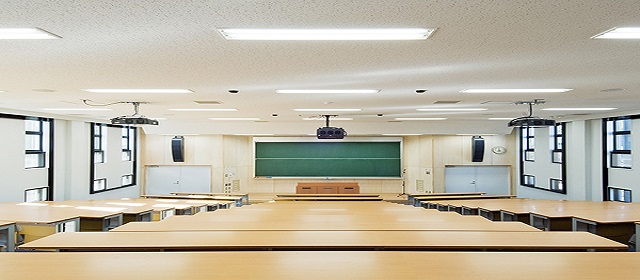 Getting Started in Japan (Spring 2021)
Instructions for Exchange Students Participating in JYPE, IPLA, COLABS and DEEP
(Last Updated: April 7, 2021)
On Arrival
Moving in
Check-in Period for Exchange Students
Early April

9:00-16:00
Sending Luggage: You may have your luggage delivered to the dormitory on a day you check-in or after the check-in date.
Including your full name, program, dormitory address and your room number on a delivery slip is needed.
All necessary information can be found on the screening result page on T-cens.
Contact us if you are unable to arrive on the designated date due to an unexpected event. Or, your residence permit will be cancelled automatically.
Moving in Procedures and Access to Dormitories
Check the procedures of your dormitory your before your arrival. Location Map, Access to Dormitories and dormitory Area Map
Note:
No pick-up service available.
No parking space available for exchange students.
Bringing electric home appliances or furniture into your room is restricted (except for PCs). 
Bedding (Application Deadline: 10 Days Prior To Move-in Date)
A rental service is available for the following dormitories as they are not equipped with bedding. Please download the application form below and email to a respective contact.
Your email subject must include bedding rental, your dormitory and room number.
(e.g.) "Bedding rental: University House Sanjo Ⅱ A100"
e-Welcome Package

You will receive an e-welcome package containing important information listed below via email later.
JYPE IPLA COLABS DEEP
Contains your dormitory name, room number and residence period.
Tohokudai ID and Password (valid from April 1)
Kawauchi Aobayama East (Engineering) Aobayama North (Science) Aobayama New (Agriculture)   Katahira Seiryo
First Meeting with Academic Advisor
JYPE, COLABS and DEEP students only
Residence Procedures
Detailed information available later
Orientation
Program
Schedule
Orientation for
International Students

(All Students)

Orientation Videos

DEEP

Date: April 8
Time: 10:00am–11:00am (JST)
DEEP Guide for for General and Revised Info.
(see the email for the meeting ID etc.)
JYPE
Date: April 8
Time: 4:00pm–5:00pm (JST)
JYPE Guide for General and Revised Info.
(see the email for the meeting ID etc.)

IPLA

Date: April. 8
Time: 5:00pm-6:30pm (JST)
(see the email for the meeting ID etc.)

COLABS
Date: April 9
Time: 4:00pm-5:00pm (JST)
COLABS Guide
(see the email for the meeting ID etc.)
JASSO Scholarship

Guidance

(All Awardees)

Important announcement will be made via email for all the awardees.
Health & Safety
You are enrolled in an insurance which covers unexpected accidents and injuries occurred only while you participate in activities organized by Tohoku University in March. (i.e. Tour for arrival procedures) Contact us when you faced with unlikely emergencies.
Counseling and Disability Services
The Center for Counseling and Disability Services and Student Health Care Center provide counseling in English regarding difficulties, anxieties, and physical/mental health while studying at Tohoku University.
You may contact the Student Exchange Division about your problems and concerns related to study and campus life at Tohoku University.
Please feel free to contact us or the center directly anytime, even before your program's application period starts.
The details of student problems will be kept strictly confidential.
Commuting Guide and Discount Pass
Transportation to TU campuses
Tohoku University strongly encourages exchange students to commute to campuses using public transportation or walking for safety. Commuting by bicycles carries large risks and there have been many accidents exchange students got involved before. 
Subway and Bus Commuting Guide (English /Japanese)
The Gakuto Sendai Free Pass, a discount pass for Sendai city public transportation is available for students who use Sendai City Bus or Subway to commute to TU campuses. For details, inquire at window #4, 1st floor, Education and Student Support Center (A01).
Note:
-This pass cannot be used for the following buses; Loople Sendai, Miyagi Shuttle Bus to Rakuten Seimei Park Miyagi, and Miyagi Kotsu Bus.
-A student discount for JR is NOT available for exchange students.
Others
SIM Card

It is quite complicated to buy a SIM card and it is highly recommended to ask your tutor for Japanese support.

You can obtain one at electric stores. It usually takes about 30 minutes to one hour, so please manage your time as well as your tutor's.

Your Residence Card, passport, and credit card are required. Sometimes the credit card and debit card issued in your country are not available.

It is also helpful to bring any official documents with your name and address in Japanese, such as National Health Insurance Card, when filling out contract forms. 

My Number

About in one month after Resident Registration, your My Number Notification Card will be mailed. 

This may not be used, but please keep it with National Pension Handbook while you are in Japan.

Postal Service

Practical Guide for International Students
Useful Websites
Tohoku University Student Exchange Division
41 Kawauchi, Aoba-ku, Sendai, Miyagi,
980-8576 Japan
Office Hours: Monday-Friday 8:30-12:30, 13:30-17:15