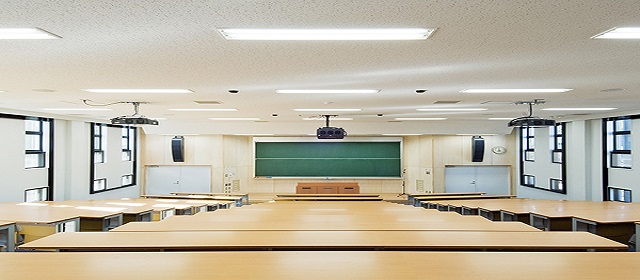 Getting Started in Japan
Note that this instructions are for exchange students participating in JYPE, IPLA, COLABS, DEEP, and DEEp-Bridge.
(Last Updated: September 12, 2018)
On Arrival
MOVING-IN
Check-In Period for Exchange Students
Fall Semester

September 20 (Sanjo area)

Septmeber 25 (UH Aobayama)
You need to move-in between 9:00 and 16:00 during the check-in period.
Bring your passport (and a 3 cm x 4 cm portrait photo for International House Sanjo 1 & 2 only).
All students are required to attend an instruction session at their assigned dormitory before receiving the key for the room. You may have to wait for the next session if the previous session has already started when you arrive. University House residents are requested to watch a guidance video in advance.
In case you are unable to move in on the designated date, be sure to contact us. Or, your residence permit will be cancelled automatically.

studyab@grp.tohoku.ac.jp  

+81-(0)22-795-3745
Access to Dormitories
Location Map, Access to Dormitories and dormitory Area Map
If you are taking a taxi from Sendai station, it is recommended to show following direction cards to the driver for easy access.
Note:
Parking space is not available for exchange students.
Bringing electric home appliances or furniture into your room is restricted (except for PCs). 
Bedding (Application deadline: September 7, 2018)
The following dormitories are not equipped with bedding. A rental service is available. Please download the application form.
The email subject must include bedding rental, your dormitory, and room number.  E.g. "Bedding rental: University House Sanjo Ⅱ A100"
WELCOME PACKAGE

When you move in to your dormitory, you will receive a welcome package containing important documents such as following. Please read it carefully and keep them in a safe place. Do not miss the important dates shown on the schedule.
Including meeting dates/times/places for city tour and orientations. 
Please check the front cover of your welcome package and join the tour on designated date and time.
Contains your dormitory name, room number and residence period.
Tohokudai ID and Password (in the envelope)
From the first day of the semester, you can set up a campus Wi-Fi connection with your Tohokudai ID.
RESIDENCE REGISTRATION
Residence registration at the city office is required within 14 days of your arrival in Japan. Student assistants will help you with this procedure. 
INSURANCES
International students staying in Japan for more than 3 months are required to subscribe to National Health Insurance. You will apply for this together with residence registration. Note that you do not need to be vaccinated to enter Japan.
Students are also required to enroll in 2 types of student insurance. The amount of the subscription fee will be noted in the welcome package. 
BANK ACCOUNT
A Japanese bank account is required for various purposes such as below. You will open a bank account with the support of student assistants. Details are in your welcome package.
・Monthly payment of rent and National Health Insurance premium
・Transfer money from overseas
・JASSO scholarship (if applicable) will be transferred to your bank account. 
Getting Started
GETTING CONNECTED
Check your email regularly as email will be the main communication tool with the Student Exchange Division during your exchange term. 
Please write your name, applicant ID (or student ID when provided), and program in the message when contacting us.
ORIENTATION
Attend your Program Orientation and the Orientation for Incoming International Students for all the information you'll need to start life at Tohoku University. JASSO scholars are also required to attend the JASSO Scholarship Guidance.
Program
Date
Time
Place
JYPE

Friday, September 28, 2018

8:50-10:20

4F, Education and Student Support Center [A01]: Map

COLABS

10:30-12:00

JASSO Scholarship

Guidance

ALL SCHOLARS

12:15-12:50

DEEP/DEEp-Bridge

13:30-15:00

IPLA

15:10-16:40

Orientation for International Students

ALL STUDENTS

Tuesday, October 2, 2018

Part 1: 17:45-18:15

Part 2: 18:30-19:30

Tohoku University Centennial Hall (Kawauchi Hagi Hall) (D01), Map
HEALTH & SAFETY
Although massive earthquakes, like the one that struck the Tohoku area in 2011, are very rare, small to moderate earthquakes are quite common throughout Japan. You should know what to do in the event of an earthquake, especially if you have never experienced one.
COUNSELING AND DISABILITY SERVICES
If you encounter difficulties and/or feel anxious, please do not hesitate to visit the Center for Counseling and Disability Services [leaflet].
Consultations in English are available for free of charge. The details of student problems will be kept strictly confidential.
To use their services, please contact by e-mail (available prior to your program starts) or visit the Center directly.
OTHER
USEFUL LINKS
Student Exchange Division

studyab@grp.tohoku.ac.jp  

+81-(0)22-795-3745