TUJP
Tohoku University Japanese Program
Introduction
This summer intensive program provides students of our partner institutions with an opportunity to discover Japan through diverse learning experiences in English. The program offers intensive Japanese language classes for both beginners and pre-intermediate learners, topical seminars in Japanese culture and society, a homestay, and other cultural activities including field trips.
TUJP Leaflet 2019  (PDF)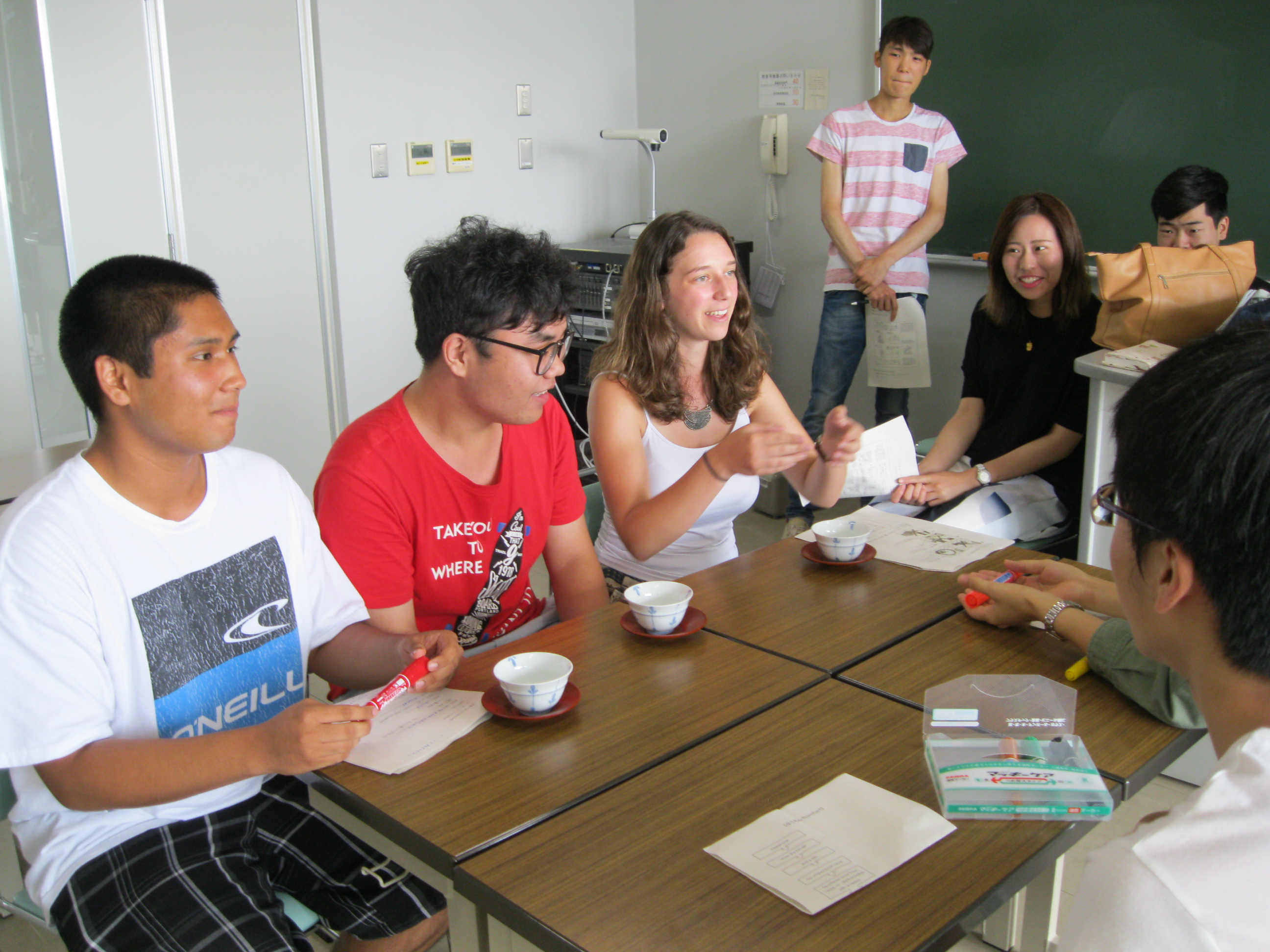 Schedule
- 1st term: July 1st to July 16th, 2019 [TUJP-1]
- 2nd term: July 22nd to Aug 6th, 2019 [TUJP-2]
Curriculum
TUJP provides students with intensive Japanese language classes to develop their communication skills efficiently, focusing on a variety of interesting topics in everyday life. Students are divided into 3 levels according to the placement test. This program also includes relevant lectures and cultural workshops (see below for lecture examples) as well as many opportunities to interact with Tohoku University students. At the end of the program, students will present the outcome of their project work assigned by groups. (We will inform the admitted participants of this year's project theme. Topics and contents are subject to change.)
Lectures & Workshop Examples:
- Comparative Japanese Studies
- Governmental Policy in Japan
- Japanese Law and Society
- Japanese Traditional Flower Arrangement
- Karate and more.
Credits Awarded
On completing the program successfully, students should be eligible to earn 4 ECTS equivalent credits*.
* 1 ECTS is equivalent to 25 hours of work. These credits are not conferred at Tohoku University, so each participant needs to negotiate with his/her home institution with the certificate we issue.
Field Trip (Optional)
We provide an optional field trip that you can experience and learn Japanese culture/history in depth at some famous local sites.
The participation fee (approx. JPY 6,000~7,000) will apply. (More details will be announced later.)
Program fees
JPY 80,000 (incl. tuition, homestay, Japanese culture workshops and other activities) + JPY 74,800 for accommodation.
Travel, insurance, and everyday expenses should be paid individually.
Payment instructions will be sent to those who are accepted. [Nonrefundable/Processing charge (approx. US$ 45) will be added]
Scholarship
Qualified students may apply for a Japan Student Services Organization (JASSO) scholarship of JPY 80,000.

- JASSO Scholarship Information (PDF)
- JASSO Application Form (PDF)
Privacy Policy (GDPR)
If your nationality is among the EU, please visit the link below:
Tohoku University Privacy Policy (PDF)
Eligibility
- Full-time undergraduate students at partner universities (university-level) of Tohoku University
- Sufficient English ability (Overall TOEFL iBT® Test 70 or TOEFL PBT Test 520 equivalent. Any internationally recognized English exams acceptable.)
Note: TOEFL is a registered trademark of Educational Testing Service (ETS). This product is not endorsed or approved by ETS.
How to Apply
To apply for this program, students must be nominated by their home institutions. Prospective students need to fill in the online application form and upload the following documents no later than the deadline below. The link for the online application form will be sent to the partner universities' international affairs offices separately. Applying for 2 consecutive terms (ex. TUJP-1 and TUJP-2) is not allowed.

Necessary documents:
1. Photocopy of passport name page
2. Transcript from the previous academic year in English
3. Copy of English proficiency certificate (Not required for English native speakers)
4. Result of TTBJ/SPOT90 Japanese test* (Not required for complete beginners)
5. Personal statement (300-400 words): Personal Statement Sheet
*Note: Use this format and upload as PDF with a file name including your name.
6. Application Form for the JASSO Scholarship (if applicable)
*TTBJ/SPOT90 Japanese online test: http://ttbj1.cegloc.tsukuba.ac.jp/apply/agree/
*Note: Please choose the "SPOT90+Grammar90+漢字SPOT50".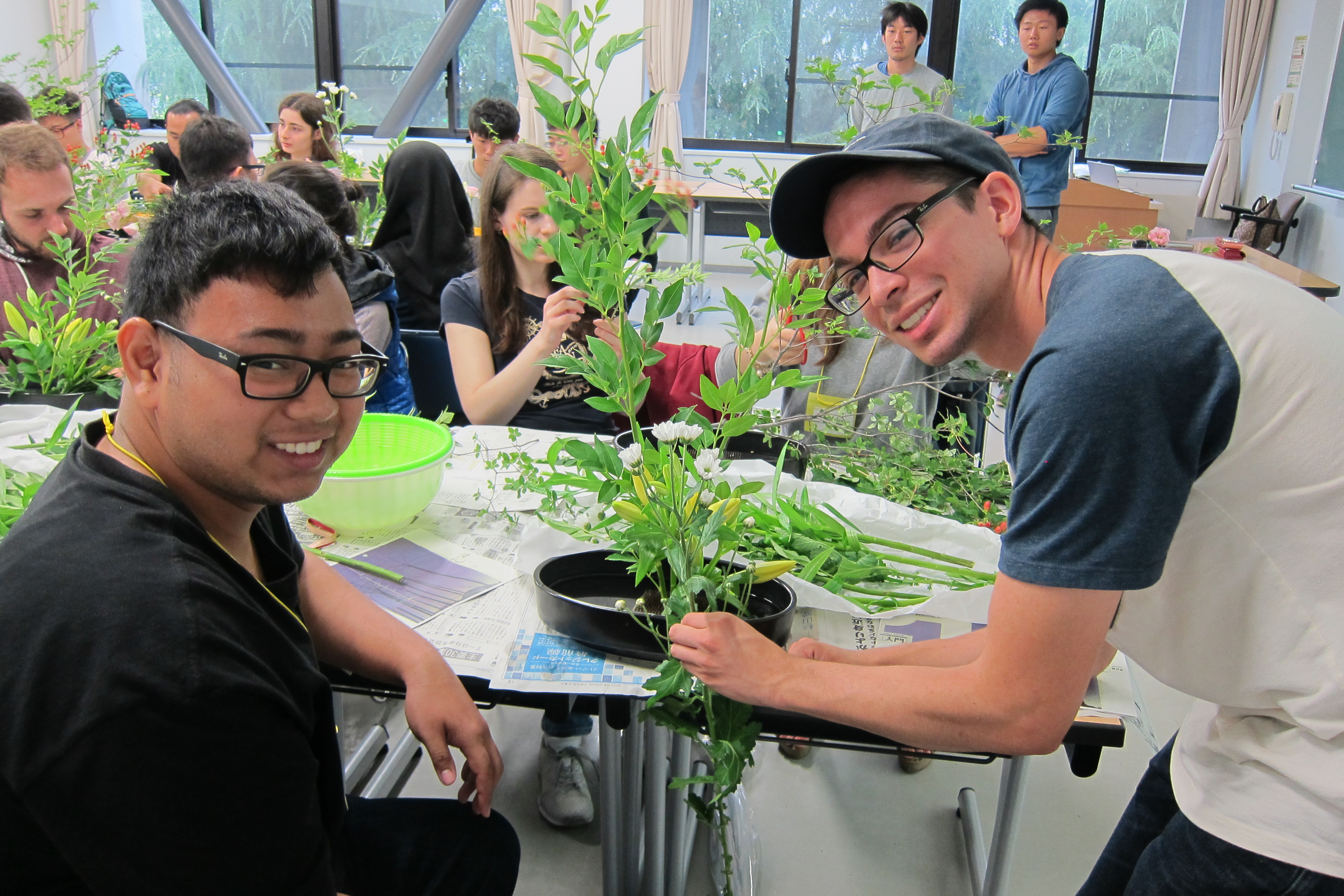 Nomination/Application Deadline: March 31st, 2019 (Japan Standard Time)
Contact
Student Exchange Division
41 Kawauchi, Aoba-ku, Sendai, Miyagi, 980-8576 Japan
Office Hours: Monday-Friday 8:30-12:30, 13:30-17:15
Tel: +81-22-795-3745
Email: tujp@grp.tohoku.ac.jp
Photo Gallery