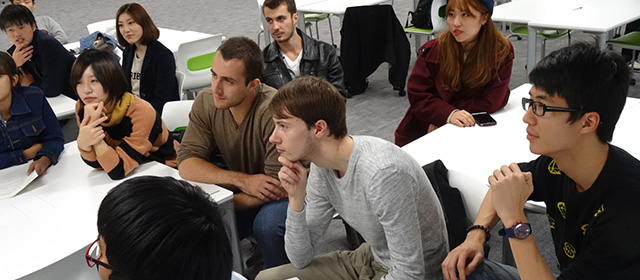 IPLA
International Program in Liberal Arts

Introduction
IPLA provides an opportunity for students at our partner institutions to study a variety of Liberal Arts classes taught in English, including Economics, Management, Education, Law, History, and Literature at Tohoku University, Japan.
The program also offers Japanese language and culture classes in order to assist students in understanding Japanese language and customs. Students who have attained adequate Japanese proficiency may take advanced Japanese language classes or regular classes with Japanese students.
Cultural and intellectual exchange with Japanese students is an important part of the program and is achieved through group activities and interaction with local Japanese students, both in classes and in extracurricular activities.
Course credits will be given based on standards for the equivalent courses offered in Japanese and may be transferred to the student's home institution in accordance with the student exchange agreement.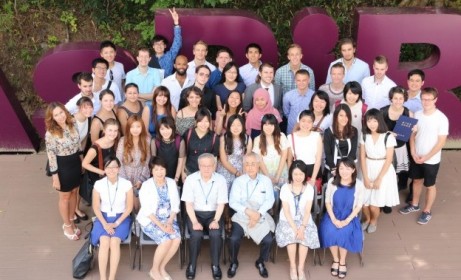 Curriculum
IPLA offers comprehensive curriculum where students can choose classes across disciplines in Liberal Arts and Social Sciences.
Credit System: 1 Tohoku University credit is awarded for 45 hours of school work.
Grading Scale: AA (90-100)/A (80-89)/B (70-79)/C (60-69)/D (below 59)
1. Course Descriptions
2. Requirements of Program Completion
3. Student's Status and Credit Transfer
Fall Semester (Oct. 2019 - Feb. 2020)
★

Orientation

Sep. 30, 2019

Class begins

Oct. 1, 2019

★

Trip
Nov. 2019

Winter Holiday

Dec. 26, 2019 - Jan. 3, 2020

★

Intercultural Exchange Activity

Jan. 17, 2020

Class ends

Feb. 4, 2020

★

Final Presentation for single-semester students

Feb. 5, 2020

*The final day of the semester
★ALL IPLA students must participate.
NOTE: Dates are subject to change. Do not purchase airfare until dates are confirmed.
Spring Semester (Apr. 2020 - Aug. 2020)
★

Orientation

Early Apr. 2020

Class begins

Apr. 8, 2020

★

Trip
Jun. 2020

Class ends

Aug. 5, 2020

★

Final Presentation

Early Aug. 2020

*The final day of the semester
★ALL IPLA students must participate.
NOTE: Dates are subject to change. Do not purchase airfare until dates are confirmed.
Eligibility
Our main target is sophomore and junior undergraduate students enrolled in home institutions with university-level agreements with Tohoku University.
How to Apply
Students studying at Tohoku University's partner universities can contact their exchange program coordinator about an application and selection process of IPLA.
Application materials must be submitted only through the coordinator at the student's home institution.
Support
Tohoku University provides a fully integrated support service for international students.
IPLANET and Tutors
IPLANET is a student organization that supports students in the International Program in Liberal Arts (IPLA). They plan special events such as cooking classes, cultural experiences, and welcome and farewell parties for IPLA students to experience and enjoy. They also organize the Global Cafe, in which IPLA students teach their native languages and cultures. Many members assist IPLA students as tutors in various matters from study to daily life.
Click here for their Facebook page.
Contact
Tohoku University Student Exchange Division
41 Kawauchi, Aoba-ku, Sendai, Miyagi,
980-8576 Japan
Office Hours: Monday-Friday 8:30-12:30, 13:30-17:15
Tel: +81-22-795-3745
Email: ipla@grp.tohoku.ac.jp
Students Voice
Dariia Serikova (Moscow State University, Russia)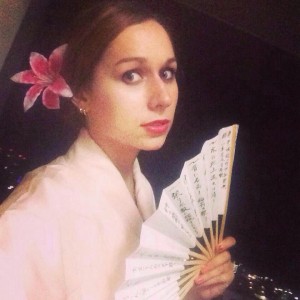 "My name is Dariia(ダリア)and I am studying at Moscow State University, majoring in International Relations. I have always been interested in foreign countries, their languages and cultures. Especially I have always admired Japan and Japanese society at large, that is why now being able to study at Tohoku University is indeed a dream come true for me! Thanks to IPLA I had an amazing opportunity to see with my own eyes this wonderful country and experience everything Japan can offer. And I can say for sure, that it definitely has a lot to offer.
In my opinion, Japan is a unique country because it preserves traditions and important customs from the past, and at the same time it adopts innovations which the modern era offers, adapting those innovations to Japanese society and its needs. And as for society, I would really like to mention that Japanese people are friendly and cooperative to the greatest extent. Everyone, I met during my stay here was nothing but kind and extremely supportive. Never have I ever here in Sendai felt homesick thanks to the serene and, at the same time, exhilarating atmosphere, which is a part and parcel of Japanese lifestyle, as it seemed to me at least.
To sum it up, I would like to say that I am thankful that I had a chance to become an IPLA student which enabled me to learn something new, both professional and personal experience wise. Not only have I been able to gain a better understating of aspects relevant to my research, but I also managed to make some really good friends who are amazing personalities. I have definitely created memories for a lifetime, and at the end of the day, isn't it the most important thing in life? To actually make it count!"

Photo Gallery