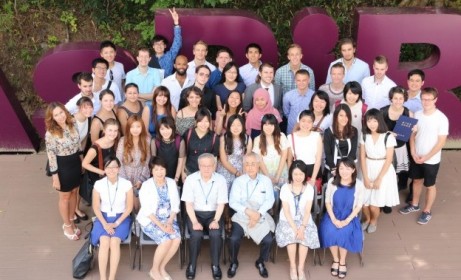 1. Courses Descriptions
Last Updated: Sep. 2, 2020
Course Descriptions
IPLA2020-2021   Fall   Spring (TBA in February 2021)
                                     *Note that the same courses may not be offered in the next Spring semester as in the past.
Past Semesters
Please click names of the classes on the timetable (PDF) to see each syllabus.
IPLA Research Project
The IPLA Research Project is an independent study course focusing on a certain topic within your major or interest. The classes are conducted either one-on-one or in small groups. You will meet your instructor on a regular basis to confirm the progress of your research and complete the final paper by the end of the semester. It is an opportunity for you to deepen your studies at a higher level with professors at Tohoku University. Different topics will be offered each semester.
 ・Frontal Lobe Activity and its Relevance for the Theories of Action
 ・Philosophy of Language
 ・Child Labor in Cambodia
APRU Virtual Student Exchange
Courses for APRU Virtual Student Exchange