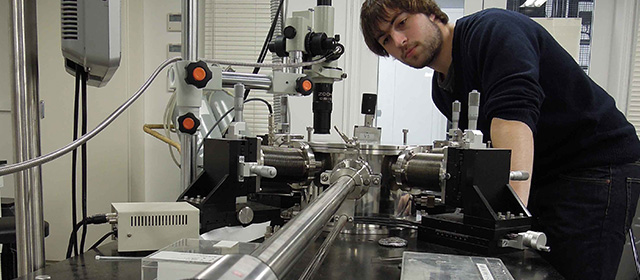 COLABS
Cooperative Laboratory Study Program
Introduction
The Cooperative Laboratory Study Program (COLABS) is a research-oriented and graduate-level program. COLABS provides international graduate students with opportunities to take part in scientific research trainings in English to increase their abilities which will lead them into new discoveries through unique science activities. A wide range of research topics in all fields of the natural sciences are available. Tohoku University strongly believes that the COLABS program enables to build up the great international academic relationships with partner universities of the world.

COLABS consists of two courses;
Core course (*required)
- Individual Research Training in Lab (IRTLab)
Elective course
- Courses provided by Tohoku University

COLABS students are also offered to take classes in English as elective courses along world-class research trainings in the IRTLab. (i.e. specialized subjects, Japanese language, culture, society, etc.)

Note:
- COLABS students are non-degree seeking students enrolled under the status of Special Research Student at Tohoku University.
- The exchange duration of COLABS is either one or two semester(s).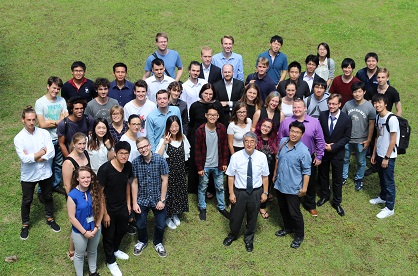 Curriculum
Each semester is made up of fifteen teaching weeks.

Core course (IRTLab):
COLABS students can earn 12-30 ECTS(*) equivalent for each semester by participating in research activities.
*European Credit Transfer System

Elective Courses:
Two Tohoku University credits (TU credits) are to be given per course (90min.) in general.

Completion Requirements:
- Completing 30 ECTS equivalents in the IRTLab per semester
*Essential to earn required TU credits if choosing IRTLab 1, 2, or 3
- IRTLab Presentation including submitting assignments (summary and research paper)

Note:
- Total earned TU credits can be subject to be transferred to a student's home university in accordance with their credit transfer policies.
- One TU credit is equivalent to 45-hour of study time.
- Certificate of completion and academic transcripts will be sent to each home university of successful COLABS students.
- COLABS students are not required to complete a thesis, however, the IRTLab activities can be a part of a master/doctoral thesis. (*permission needed from an assined academic advisor)

1. Courses Offered in Academic Year
2. Course Description of Individual Research Training in Lab 
3. Related Graduate Schools and Research Activities for IRTLab
4. Academic Calendar for COLABS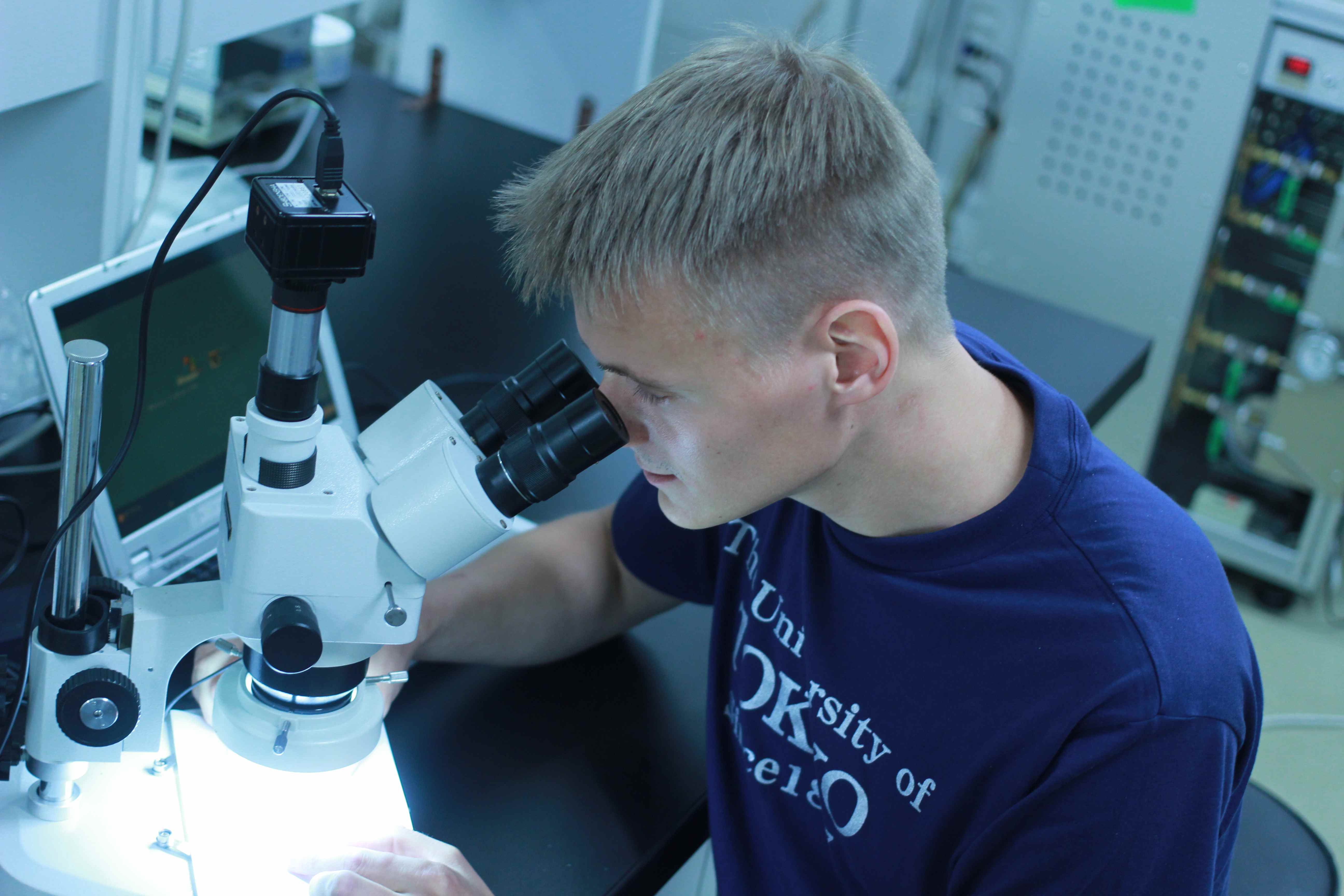 Eligibility
An applicant must be:
- a full-time registered degree seeking student, during participating in COLABS, at graduate level with excellent grades at the home university which has a partnership agreement with Tohoku University
- remained as a full-time registered degree seeking student at graduate level at the home university after completing the COLABS program at Tohoku University
How to Apply
It is important to confirm your eligibility with your home academic advisor and/or coordinator before applying for COLABS.
(1) Find a prospective academic advisor in your preferred field:
  Academic Research Staff at Tohoku University
  Graduate Schools and Research Activities for IRTLab
(2) Contact them to obtain their consent with a 'COLABS Consent of Acceptance Request Form'.
  Click here to see a message template.
  Your prospective academic advisor will reply from either late September or December, depending on your term of admission.
(3) Inform your home academic advisor and coordinator once you receive consent from you prospective academic advisor.
(4) Combine the following documents with the required application document.
  - 3. Letter of Recommendation from academic adviser at home university (see 'Supporting Documents for Application')
  - Consent of Acceptance Request Form (SAMPLE)
  - Email reply message
(5) Submit the combined document to the TU online application system (T-cens) as well as the rest of the essential documents
  to completethe COLABS application.
  Click here to see 'Where to Submit'.
'Q&A' and 'COLABS – Application Procedures' for more details
Support
Tohoku University provides a fully integrated support service for international students.
Contact
Tohoku University Student Exchange Division
41 Kawauchi, Aoba-ku, Sendai, Miyagi,
980-8576 Japan
Office Hours: Monday-Friday 8:30-12:30, 13:30-17:15
Tel: +81-22-795-3745
Email: studyab@grp.tohoku.ac.jp
Students Voice
David Simonne (Université de Rennes 1, France)
Japan is going to change your point of view about how you envisage your future. Those are the words my professor told me before sending me here to the cosmopolitan University of Tohoku. After one semester in Japan participating to the COLABS programme, I have to say that my efforts payed off and that I had a wonderful experience. Working in a lab here was very different from my experience in France and Germany and I needed some time to adapt to the rhythm. Nevertheless, my tutor was always here for me as well as any member of the lab. if I had any question regarding my experiment - which was a success - or the daily life. Moreover, I really enjoyed how easy it was to learn the Japanese language with other international students. I made a lot of friends among them and we went to different places in Japan together, Aomori, Tokyo or, Zao, for example. My Japanese friends also showed me around Sendai which was a beautiful city with an interesting background history. When I come back to France, not only will I have learned a lot about scientific research, but also about myself.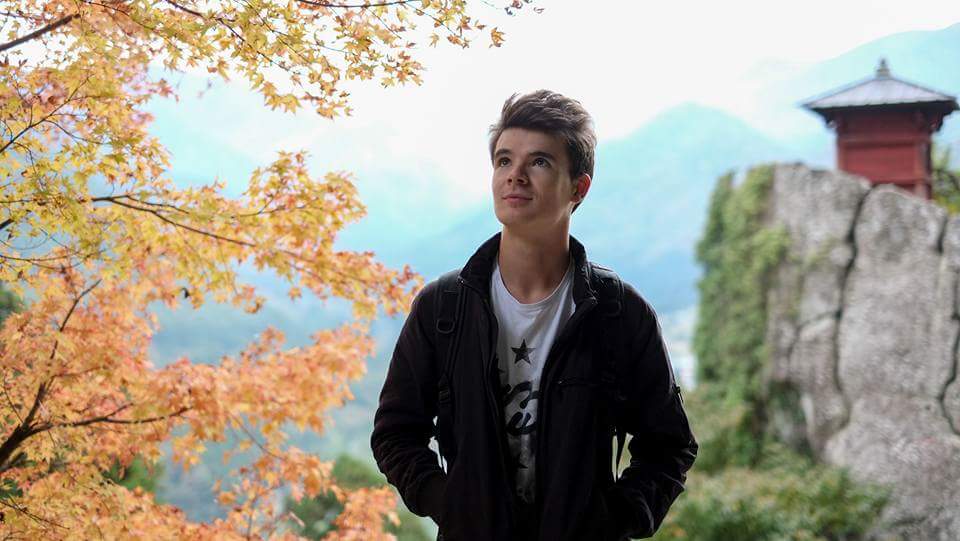 Photo Gallery