Undergraduate (English): Future Global Leadership Program
Admission: October (no April)
Language: English
Duration: 4 years
Application: January
Transfer System: None
Pre-enrollment education: June

UPDATES
- Great financial support opportunity for Vietnamese high school students when applying to the Tohoku University FGL program. (Jul. 27, 2022)
- FGL application guide for 2023 is now available. (May. 19, 2022)

- Results of the 2nd Stage screening of the FGL courses (October 2022 enrollment) have been announced. (Apr. 1, 2022)
Introduction
Event Schedule
Open Session
Tohoku University participates in various study abroad fairs. The session would include overviews of Tohoku University and each course, the application procedures, and scholarship opportunities.
Here is the summary of FGL Promotion Activities from April 2021 to March 2022.
Summary of FGL Promotion Activities
Individual Session
Only schools and organizations can schedule online information sessions upon request. The session will include overviews of Tohoku University and each course, the application procedures, and scholarship opportunities (about 1 hour), and can be scheduled between 10 am and 7 pm (JST) on weekdays.
* Inquiries on Online Information Session : fgl-promotion*grp.tohoku.ac.jp (Please replace "*" with "@")
Curriculum
Course
(click course
for website)
Faculty
Science
Engineering
Agriculture
Degree
Bachelor of Science
Bachelor of Engineering
Bachelor of Agriculture
Syllabus

Download
Spring 2022 - Fall 2022


Download
Spring 2022 - Fall 2022


Download
Spring 2022 - Fall 2022

Timetable

Download
Spring 2022 - Fall 2022


Download
Spring 2022 - Fall 2022


Academic Staff Members

IMAC-U Professors
* Not including "Quantum Science and Energy Engineering" and "Environment and Energy Engineering"
1. Academic Calendar 2022 - 2023 (General Education) / 2023 - 2024
2. General Education Guidebook October 2022* Updated on Apr. 12, 2022
3. General Education Syllabus 2021
Syllabus Directory
1. Advanced Molecular Chemistry (AMC)
2. International Mechanical & Aerospace Engineering (IMAC-U)
3. Applied Marine Biology (AMB)
* Tips:
- In order to find classes in "AMC" or "IMAC-U", input a keyword such as "AMC" or "IMAC" in the search field.
- For classes in AMB, the list of class names doesn't include "AMB". Please search with a keyword.
Eligibility
Basic Qualifications
- Have completed 12-years of education based on a non-Japanese education system by the time of enrollment in Tohoku University.
* For those who have completed 11-years of education, your eligibility will depend on your education history.
Academic Requirements
Official English Test Score

TOEFL iBT® 79+, TOEFL iBT® Home Edition 79+, or IELTS™ Academic 6.0+

・Scores from the TOEFL ITP ® Plus for China will NOT be accepted.
・IELTS Indicator scores will NOT be accepted.

Standardized Examination Scores

Mathematics, Physics, and Chemistry (or Biology for AMB)
*Choose from GCE A-Levels, IB, ACT without Writing, AP, or other national standardized examinations.

* You may submit combination scores. (i.g. ACT science + IB mathematics)

* SAT scores will NOT be accepted.
*For details of the qualifications and eligibility for application, see under "4. Eligibility for FGL" in the application guide (PDF file).
Important Exam Dates
The dates may/may not change. Please check the official websites for the official dates.
| Exam | Application Deadline | Exam Date | Website |
| --- | --- | --- | --- |
| EJU | 2nd Session July 29, 2022 | Nov 13, 2022 | Details |
| ACT | August / September / June | September 9 or 10 / October 21 or 22 / December 9 or 10, 2022 | Details |
| | | | |
How to Apply
The "Application Guide for Tohoku University Future Global Leadership (FGL) Undergraduate Courses" explains details of the application procedures for the FGL program.
For further details, visit the website or the specific course of your interest.
Important Dates
for the FGL application and admission procedures
Online Application Submission Period
Noon (JST) Tuesday, January 10, 2023 - Noon (JST) Wednesday, January 18, 2023
Announcement of
1st Stage Screening Outcome
10:00 (JST) Thursday, February 16, 2023
Online 2nd Stage Examination
One or two days during Monday, March 6, 2023 - Friday, March 10, 2023
Announcement of
Successful Applicants
10:00 (JST) Monday, April 3, 2023
Admission Procedures
10:00 (JST) Monday, April 3, 2023 - 8:00 (JST) Monday, April 10, 2023
Download: Statement of Reasons for Applying Form
Download: (Expected) Graduate Certificate Sample
*You can use your own school's format
Download: Letter on English Proficiency Sample
*Applicable countries only (see FGL Applicaiton Guide for more details).
Examination Fee Payment Instruction
Sample Tests (only available for AMC)
Fees
Entrance and tuition fees for undergraduate courses are as follows :
Application Fee
JPY 5,000 (Paid once for the application/examination)
Entrance Fee
(Admission Fee)
JPY 282,000 (Paid once for entrance to Tohoku University)
Tuition Fees
JPY 267,900 (Paid every semester for tuition. Payment deadline will be announced after acceptance)
If fees and tuition are revised during the admissions process or during the program, the new fees will be applied from the time of revision. The above do not include any bank transfer for handling fees. For details, check Tohoku University fees and tuition.
Support
Financial Support
Tohoku University actively supports the academic life of international students in the FGL courses by providing scholarships to those with exceptional academic abilities. Max. 8 students will be recommended for Japanese Government (MEXT) scholarship. The other students will be recommended for the President Scholarship and will be eligible to apply for the MEXT Honors Scholarship for Privately Financed International Students. For further details, please check the Tohoku University scholarships.
Japanese Government (MEXT) Scholarship
President Fellowship
MEXT Honors Scholarship
for Privately Financed
International Students
Examination Fee
-

Refunded after enrollment

-
Entrance Fee
JPY 282,000
Waived
Refunded after enrollment
-

Amount & Period

(Living Stipend)

JPY 119,000/month
X 4 years +
economy air ticket to/from Japan
JPY 267,900/term
x max. 4 years
JPY 48,000/month
for the first 6 months
(Oct. 2023 to Mar. 2024)
Annual Tuition
JPY 535,800
(JPY 267,900 x 2)
Waived
Students can apply to have tuition fees fully or partially waived.
-
Recently the scholarship program by "Fast Retailing Foundation" becomes available for high school students from Vietnam who will apply to an FGL course at Tohoku University. Please refer to the detailed information at their HP.
Housing
Tohoku University will provide rooms at the University House Aobayama dormitory to all FGL students for the first two years. From the third year, students will need to live in private apartments. Details about the dormitory and supports for finding private apartments can be found at the URLs below:
- University House Aobayama (Leaflet)            - TU Support (Website)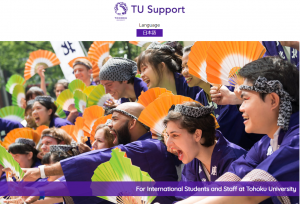 Photo Library
FAQ
1. About Tohoku University and FGL
2. Admissions (Eligibility)
3. Admissions (Application Procedures and Screening)
4. Education Curriculum
5. Scholarships and Housing
FGL Community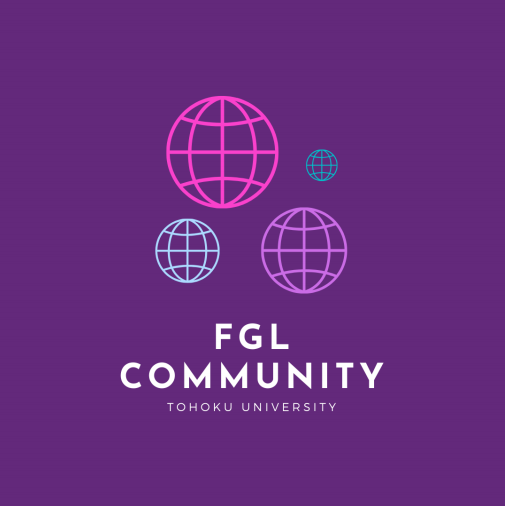 FGL community is voluntarily initiated by current FGL students for all current students, alumni, and academic and administrative staff. The goal of FGL Community is to connect the people in the community and to share the information with each other.
The organizing committee is composed with 12 members who are one from each program in each class year (3x4). Here is a sneak peek of their student life.

- Community Newsletter (Spring 2021/ Summer 2021 / Autumn 2021 / Winter 2021  / Spring 2022 / Summer 2022 )
- Community SNS (Facebook/ Instagram)
Contact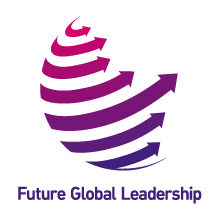 Future Global Leadership Program
Student Exchange Division
41 Kawauchi, Aoba-ku, Sendai, Miyagi, 980-8576 Japan
Please reach out to us via contact form as we are teleworking.

Contact Form
*We appreciate it if you read the FAQ first. Thank you.