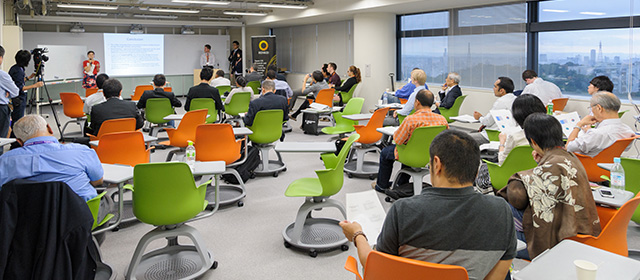 International Joint Graduate Programs
Using Tohoku University's strengths to make contributions to fields that will be important to humanity in the future, and to raise the level of global society. Gather the knowledge of Tohoku University's different departments to overcome the boundaries between disciplines and form strong cooperative education ties with leading overseas universities.
Ideas and Roles
1 Match present needs and cultivate highly capable human resources across the world.
2 Develop cutting-edge education programs which is also increasing our research abilities.
3 Create an intellectual foundation for the future, support international competition, and create innovation to aid in the creation of a sustainable global society.
Breakdown
● Interdepartmental graduate programs.
● Jointly supervised instruction between Tohoku University and overseas institutions.
● Plan to have a minimum of seven programs in five years.
Ten International Joint Graduate Programs
Five Fields Aiming to Enter the World's Top Ten Ranking
Five New Academic Disciplines