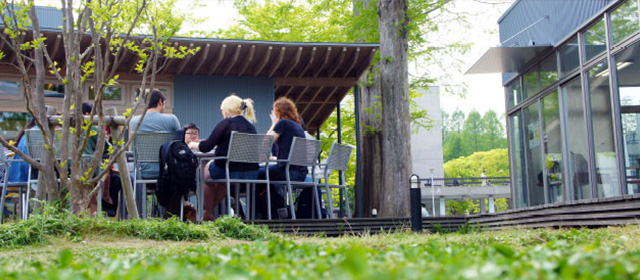 Exchange Programs Support
TU Support
The International Support Office aims to facilitate a wide range of engagements for international students and researchers, from issues with Status of Residence to tips for everyday shopping.

Financial Aid
This program is operated through an agreement between Tohoku University and the exchange student's home institution and therefore students are not required to pay tuition fees to Tohoku University. Exchange students, however, are required to be responsible for their personal expenses while studying in Japan including expenditure for housing, meals and transportation.

Scholarships are available from the Japanese Government through the Japan Student Services Organization (JASSO). The JASSO international Student Scholarship for short term study provides an allowance of ¥80,000/month (for 6 or 12 months). After a thorough examination of the student applications, Tohoku University will select and recommend applicants for the scholarship to JASSO. Note that as the screening process is becoming more rigorous each year, recommendation through Tohoku University for JASSO does not guarantee that candidates will be granted the scholarship. More information can be found at
http://www.jasso.go.jp/scholarship/short_term_e.html
Health Care
The National Health Insurance Act requires all foreigners who are going to (or might) stay in Japan for more than three months to join the National Health Insurance Program. Therefore, all participants in this program are required to join the Health Insurance Program while staying in Japan.
Tutoring System
Tutors, recruited from the university's Japanese students, will assist international students new to Japan. They will help you adjust to new surroundings and will assist you in various matters, such as studies and daily life.
Housing
Tohoku University International House and University House Sanjo are available for the stay at reasonable rates (typically ¥35,000/month, including utilities). The cost of living in Sendai is typically ¥80,000/month.
We will apply for a room at the dormitories; Tohoku University International House and University House Sanjo on your behalf.

*Every applicant CANNOT choose the dorm. Room assignments will be made according to available space. Requirements from students' halls of residence regarding payment of deposits and other mandatory costs for accommodation etc. must be completed, and are the personal responsibility of the students concerned.