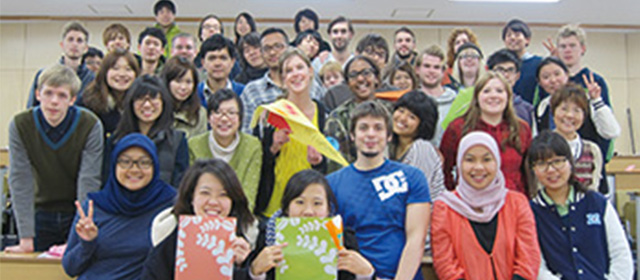 Dariia Serikova (Moscow State University, Russia)
My name is Dariia(ダリア)and I am studying at Moscow State University, majoring in International Relations. I have always been interested in foreign countries, their languages and cultures. Especially I have always admired Japan and Japanese society at large, that is why now being able to study at Tohoku University is indeed a dream come true for me! Thanks to IPLA I had an amazing opportunity to see with my own eyes this wonderful country and experience everything Japan can offer. And I can say for sure, that it definitely has a lot to offer.
In my opinion, Japan is a unique country because it preserves traditions and important customs from the past, and at the same time it adopts innovations which the modern era offers, adapting those innovations to Japanese society and its needs. And as for society, I would really like to mention that Japanese people are friendly and cooperative to the greatest extent. Everyone, I met during my stay here was nothing but kind and extremely supportive. Never have I ever here in Sendai felt homesick thanks to the serene and, at the same time, exhilarating atmosphere, which is a part and parcel of Japanese lifestyle, as it seemed to me at least.
To sum it up, I would like to say that I am thankful that I had a chance to become an IPLA student which enabled me to learn something new, both professional and personal experience wise. Not only have I been able to gain a better understating of aspects relevant to my research, but I also managed to make some really good friends who are amazing personalities. I have definitely created memories for a lifetime, and at the end of the day, isn't it the most important thing in life? To actually make it count!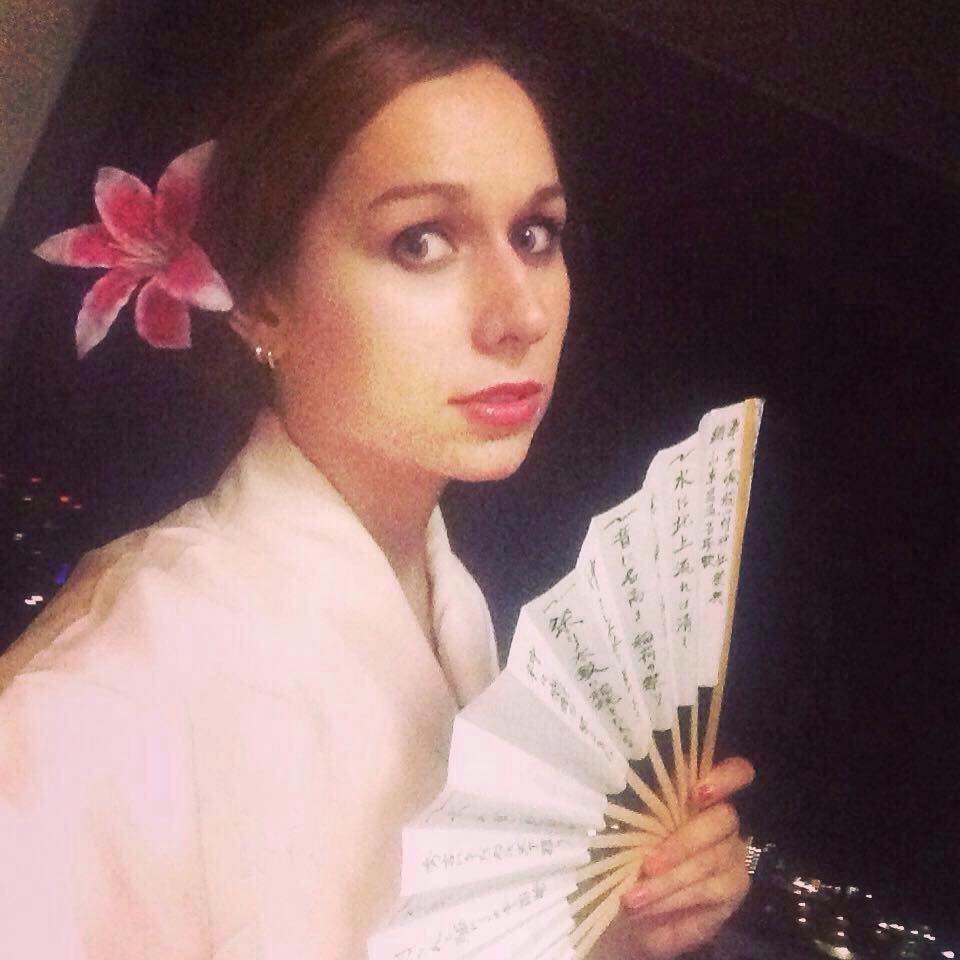 Jakob Weickmann (University of Vienna, Austria)
We live in times of rapid change. At our fingertips lie the possibilities of connecting with people from anywhere in the world. I believe that our generation has the tools to bring about fundamental improvements, everywhere. It is the first time in history where we are peacefully exchanging with people from other countries, other cultures, or other religions on a global scale. This is a huge chance to gain a modern understanding of ourselves, to see a bigger perspective, and to work together for something great.
However, there is only a fine line between bringing different people together in peace and understanding, and breaking them apart in fear. In IPLA we walked the tightrope together, learning from each other, communicating about ourselves and our cultures, and holding each other when we started to falter. IPLA offers much more than just the chance to take classes in a foreign country. It presents a unique opportunity to get much needed skills in intercultural communication and to truly connect with students from other countries. Together we can come closer to realizing what kind of world we want to shape. Personally, it also gave me a more optimistic outlook on life as a whole, and an experience of real friendship. When you have just entered IPLA it may still be hard to believe, but trust me, you will meet some of your best friends here. And let us be honest, we were having a lot of fun in the city of trees.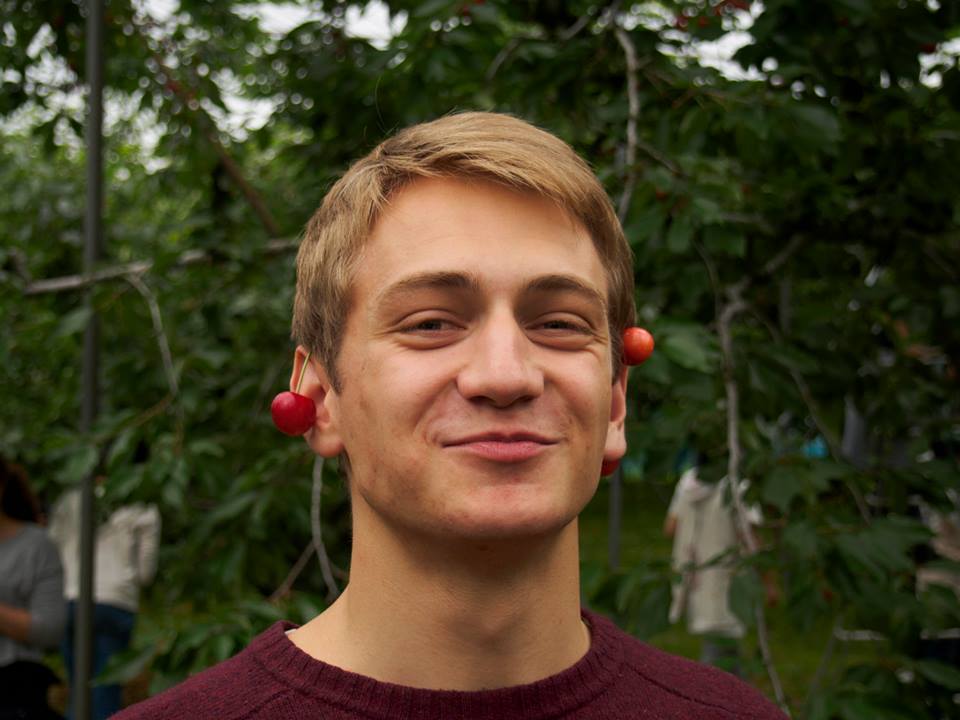 Andhika Putra Sudarman (University of Indonesia)
Have you tried eating 300 cherries in less than 2 hours? Imagined yourself running in winter throwing snowballs with your friends? Living with cool people from more than 20 countries? Or simply seen someone so drunk that he started to tell all his secrets in his broken Japanese and Thai?
Now making a simple decision could change those into reality.
I believe you have heard that Japan is a fascinating place. In my case, I was told that Japan was one of the best places on Earth – the people are kind, the foods are delicious, the places are beautiful, the festivals are amazing, and of course, it is where all the legendary animes/mangas plus real hi-tech tools exist. And guess what? Those are real.
Not convinced yet?
327 out of 327 exchange students who studied in Tohoku University (including me) said they have learned so much and have had the most amazing year in their life. Everyone thinks that this year was just like a dream. Tohoku University gave us so many opportunities. Visiting shrines, temples, and museums in fall, snowboarding in winter, seeing Sakura and picking cherries in spring, and having a picnic by the river in summer. Going to Tohoku University is definitely one of the best decisions in my life. I totally recommend Tohoku University to everyone.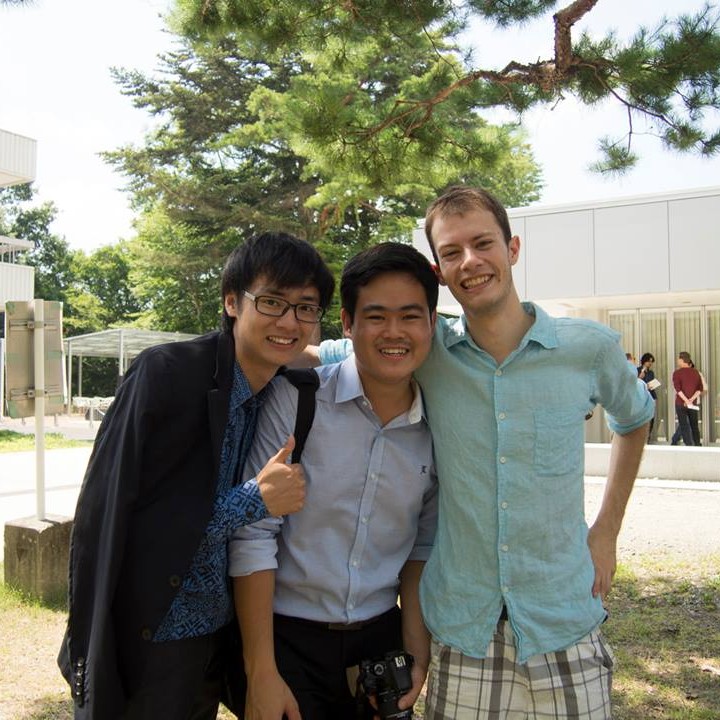 Sivaporn Suranetinai (Chulalongkorn University, Thailand)
My one year exchange experience in IPLA was a blast! I have experienced so many things that will surely benefit my entire life. I made lots of international friends which made me see the world differently from before. I learned how to adapt myself to people with various backgrounds in order to understand and be friends with them. Spending one year here has proved to me that despite the fact that we all came from different parts of the world, we have a lot of things in common.
I can truly say that this one-year experience as an exchange student has changed my life forever. All the amazing people from all over the world, the IPLANET members who are always there for you, and the beautiful learning environment of Tohoku University all made my time at this university so memorable.
In IPLA, we communicate in both English and Japanese (and other languages). We take classes and enjoy many activities together. And the most important thing is 'Little by little, we grow up together'.
Being an exchange student in IPLA will not only help you learn about other languages and cultures but it will also make you understand more about your own self which in my opinion is one of the many good things that this program can provide you.
Do not miss the chance of a lifetime!