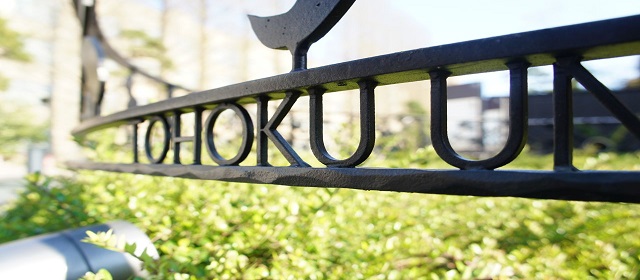 Preparing to arrive (Spring 2018)
Note that this instructions are for exchange students participating in JYPE, IPLA, COLABS, DEEP, and DEEp-Bridge.
Welcome to Tohoku!
We're delighted that you have chosen to study here, and look forward to meeting you and supporting your life at Tohoku University for a semester or an academic year. This section highlights the necessary things to do before coming to Japan. Please prepare the following accordingly. Note that this instructions are for exchange students joining JYPE/IPLA/COLABS/DEEP/DEEp-Bridge.
STEP 1: SECURE DORMITORIES
Exchange students (JYPE/IPLA/COLABS/DEEP/DEEp-Bridge) will stay at university dormitories. Apply for a university dormitory room online no later than  January 22, 2018. Preference of dormitories is not guaranteed.
STEP 2: APPLY FOR A COE
For the student visa application, a Certificate of Eligibility (COE) is required. As soon as you receive the admission email, apply online here by  January 31, 2018. The COE will be sent to your registered address by post (EMS: Express Mail Service), once it is issued. As soon as you receive the COE, apply for a Student visa at your nearest Japanese embassy/consulate general.
STEP 3: REGISTER ARRIVAL INFORMATION
Using our registration site, confirm your arrival information by February 28, 2018. You CANNOT enter Japan before March 18, 2018. 
Dormitory check-in period: 09:00-16:00, March 26, 2018
(Dorm office is closed on weekends)
Orientation week: March 27-April 5
STEP 4: PREPARE FUNDING
Average living cost is approximately JPY 80,000 per month.
Make sure you have secured enough money to cover your stay:
For those receiving the JASSO scholarship, please be advised that the first stipend will be transferred about two months after your arrival. This is due to Japanese budgetary system and financial procedures at Tohoku University.
STEP 5: TRAVEL TO JAPAN
There is no pick up service for exchange students, so you are required to come to your dormitory by yourself [Access to the dormitories].
Student Exchange Division

+81(0)22-795-3745

studyab@grp.tohoku.ac.jp