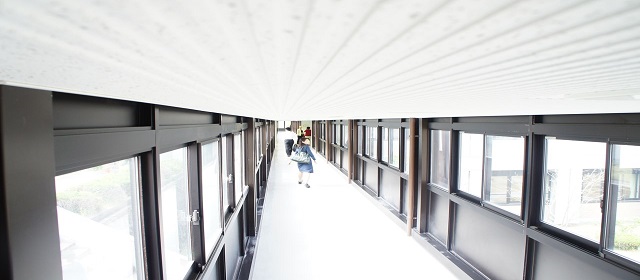 Leaving procedures
Note that this instructions are for exchange students participating in JYPE, IPLA, COLABS, DEEP, and DEEp-Bridge.
Leaving Procedures
Start the following procedures 4 weeks before your departure date and complete them before leaving Japan.
AOBA WARD OFFICE
Bring the following:
Notification of moving out (1st Floor, Koseki Juminka 戸籍住民課)
Please submit this notification no sooner than 4 weeks before your departure date. The ward office will not accept it earlier than that. The departure date refers to the date you leave Japan, not Sendai. (e.g. If your departure date is September 10, go to the ward office after August 13.)
Cancel National Health Insurance and National Pension (5th Floor, Hoken Nenkinka 保険年金課)
If you forget to do this, you will be asked to keep paying the insurance premium after you return to your country. In this case, you will need to transfer the premium from your country, and you may be charged high transfer fees. The policy expiration date will be the day after your departure date.
Cancel Social Security and Tax Number (1st Floor, Koseki Juminka 戸籍住民課)
STUDENT EXCHANGE DIVISION
YOUR DEPARTMENT AND LAB.
Report your departure date to your academic advisor once it is fixed.
Ask your academic advisor or tutor if there are any additional documents required for your department when leaving.
Return everything borrowed from your department such as room keys and books etc.
DORMITORY
Check your term of residence indicated on your Residence Permit. You cannot extend your term.
Ask for a "Notice of Move-out form" at your dormitory front desk and submit it there.
Clean up your room before leaving. Dormitory staff will inspect your room and you may have to pay additional fees for damage or insufficient cleaning.
JASSO SCHOLARS
Submit the designated online form when the exchange program ends: 
Students enrolled in October 2017 [H-2 form]
Students enrolled in 2018 [H-2 form]
ALSO, DO NOT FORGET TO:
Close your bank account at the branch where you opened it (weekdays only, 9:00-15:00).
Cancel University Coop membership and insurance at the Coop Bookstore on Kawauchi Campus. The membership fee (JPY 5,000) will be refunded.
Return your library books to the appropriate places
Return your Residence Card at the airport at the departure counter when you leave Japan
Period of Stay
After finishing the program, all students must leave Japan by the end of the term of enrollment indicated on their Acceptance Letter or Student ID card. (e.g. If your term of enrollment is until 2018/9, please leave by September 30, 2018.)
Academic Transcript
An official transcript and other certificates will be sent automatically to your home university as soon as they are issued. It will take about one month to issue them after the semester ends.
GRADE INQUIRY
Your grades can be checked through our Student Affairs Information System (except IRT Lab), with your Tohokudai ID and its password.
Stay Connected
Even though your exchange term will end, we hope you will stay connected with Tohoku University through our Newsletter, Facebook and Twitter etc., as well as the friendships you gained here!
Student Exchange Division

+81(0)22-795-3745

studyab@grp.tohoku.ac.jp