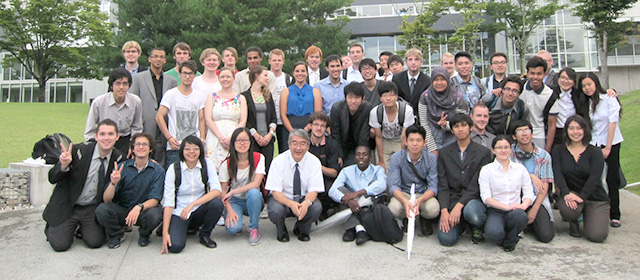 Marisa ZENGERLE (University of Technology, Munich, Germany)
I really enjoyed my stay in Sendai in all aspects! The city is perfect for student living. It's not too busy but still has a lively downtown; everything can be accessed by bicycle or the public transportation, the riverside invites one to have a barbecue or a lazy hang-out and there are many places to enjoy the culinary specialities of Japan. The JYPE program was organised very well and I took some very good lectures in my field of study in small classes, had an intense Japanese language class and was also able to get to know the Japanese culture by two culture classes. Apart from that I had an interesting time with nice laboratory work where I also enjoyed my time with my open and kind lab-mates who were willing to help me whenever I needed their support. The biggest pleasure was to meet and make friends with people from all over the world. You don't only get to know the Japanese culture, you also learn a lot about different cultures from all continents. I'm really looking forward to meet some friends again in their countries and to welcome them in Germany!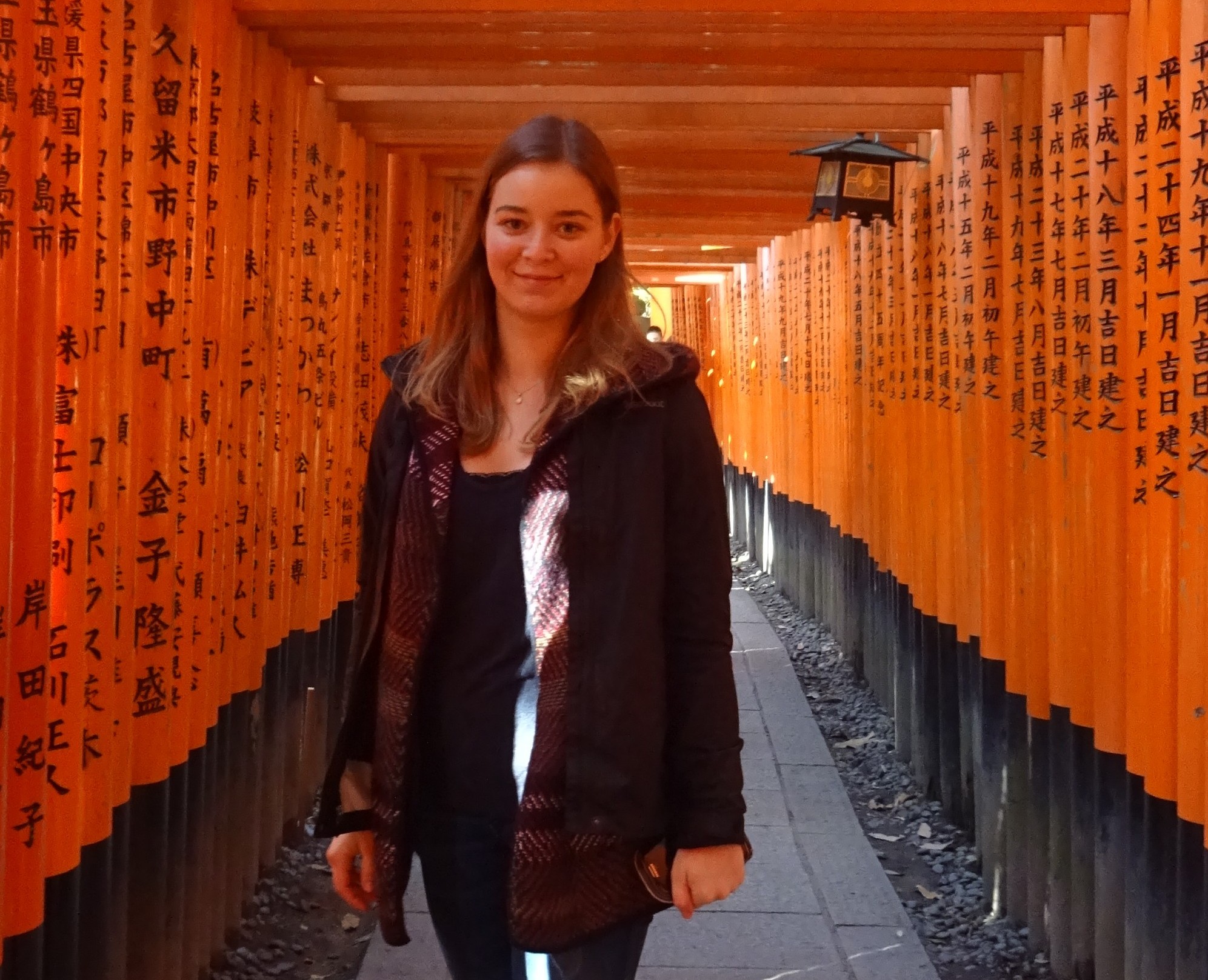 Katherine Elizabeth Remmerde (Colorado School of Mines, USA)
I have learned an enormous amount by living abroad for a year. This covers both the academic and personal related aspects. Living abroad I think allows for a greater sense of worldly empathy and understanding, and makes us wiser to other cultures, which is always important in an ever changing and collaborative world. I get to learn that everyone, regardless of race, language, or culture is all the same on the inside and I really enjoy connecting with people abroad. Academically, I got the chance to work in a graduate level lab, which would have been very difficult for me back in the US. The classes provided to the program were informative, helped foster a sense of community, and enlightened me about Japan. I was able to take classes that were all directly relatable to science classes I would be taking at my home university. I experienced several "hands-on" activities through the program as well as the university clubs and groups, which made my stay here even more memorable. Japan is a beautiful country and I am very glad to have been in the JYPE program. I have met many wonderful people in the program, whom I am sure I will keep in touch with in the future.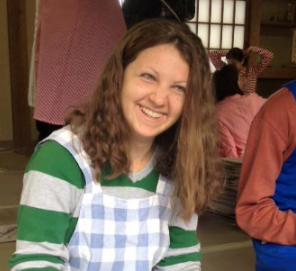 Robert Gregory Lyons (University of California, Santa Cruz, USA)
Studying at Tohoku University was an absolutely wonderful experience. I am so glad that I made the effort to study abroad and learn a new culture. I had many opportunities in Japan and at Tohoku University; some that I did not have at home. The first and probably most important opportunity Japan gave me was working in a research group. I had this opportunity at home as well, however I had never pursued research until becoming a part of the JYPE program. I learned a lot about a field of computer science that I had never studied, and a rather important and relevant one at that. I also found the time and resources at Tohoku University to grow other, non-academic skills. The extra-curricular activities at Tohoku are beyond anything that my school in America has to offer students. It was a treat to be able to make use of those resources! Tohoku University, its staff, and its students all taught me a great deal about Japan and myself. This was an unforgettable experience and I am grateful to all those who made it a possibility. Thank you so much!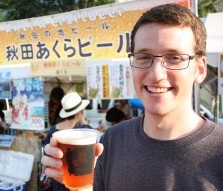 Huang Hsiu Ping (National Taiwan Ocean University, Taiwan)
Exchange year in JYPE program was truly the most splendid and fulfilling year in my college life. Taking courses with international students, conducting research with Japanese people, and exploring the beautiful scenes in Japan were the top 3 memorable experiences I had. The moment we stepped into Sendai, we started to make friends with people from different countries, take courses together, and share our customs in countless activities that occurred in Sendai. Seasonal parties held by different clubs for international students, welcome party, etc. Furthermore, there are festivals only in the Tohoku area. These activities have a strong connection with seasons, and allowed us to enjoy and to explore the whole year here. Last but not least, Individual Research Training courses in my lab provided me a chance to operate experiments and write research papers as a master degree pre-course. I was able to join a conference with my lab mates after one year of hard work, thanks to my lab mates, master degree students, fourth grade students, and professors. They are all kind and willing to associate with me. All the above things make me want to stay and study for a master degree here. Every moment here is treasure for me; it had a great influence on me to decide my future life.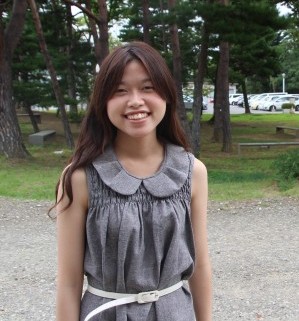 Perttu Pitkänen (University of Oulu, Finland)
Before coming to Sendai I didn't have much information on what life would be like in Japan. Now after almost one year I feel I have gained valuable experiences on living and studying abroad. This exchange provided me a good way to experience both academic and cultural aspects of Japan and at the same time made me more confident and more involved in international life. Even though the language barrier still exists, after a year of studying Japanese, I have noticed that life can be enjoyable abroad. The most important part of my studies was the individual research training where I could try my skills at extensive academic research. The laboratory work provided a great way for me to learn about a subject that interests me. Often with various courses the subject is studied only briefly, however with the research training I got a deeper understanding of the subject and I wish to continue my research at my home university if I can.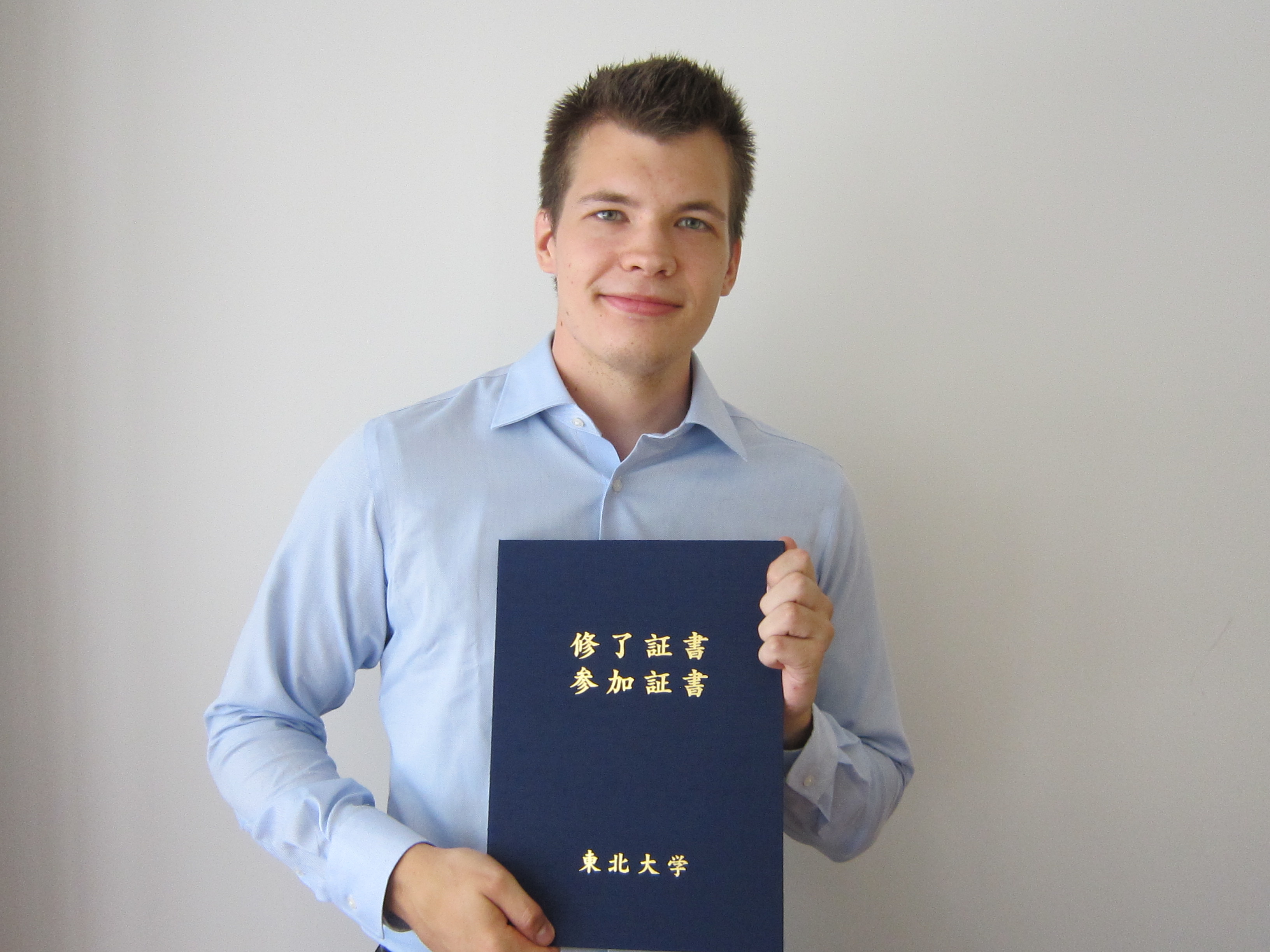 Felix Walther (Dresden University of Technology, Germany)
Studying at Tohoku University in Sendai and living abroad in Japan for one year influenced me greatly. My experiences here helped me to become more confident, more knowledgeable and much more open minded. Sendai, for me, is the perfect city to experience Japan without being completely overwhelmed while still living in one of the bigger cities. Living here is incredibly convenient and never did the people welcome me with anything less than open arms and hospitality. The JYPE program gave me the opportunity not only to concentrate heavily on my field of study with the research program but also to look into different subjects outside of my major. In my opinion it has a very good balance between language and culture courses and classes in the respective scientific or technical fields. Meeting people from all around the world taught me much about different cultures and countries and maybe even more about my own. Here in JYPE we found friendships without borders and learned that people from far away are not so different at all. Hopefully I will be able to return to Japan. Spending one year abroad awakened my thirst for adventure and travelling.